Published: 04. August, 2022
---
ThemeWare® 1.1.1 + 1.1.2
In ThemeWare® 1.1.1 we have established compatibility with Shopware 6.4.14, for which default media for "Hero-Slider (3x)" have been added.
Attention: Unfortunately there is a bug in the Shopware 6.4.14 Shopping Experience editor. Instead of the selected images, the default images are displayed. This unfortunately affects all CMS elements, including those from ThemeWare®. However, the correct images are still displayed in the storefront.
Improved appearance of the home link in top navigation
In ThemeWare® 1.1.2 we have undone an upgrade from ThemeWare® 1.0.11 which improved the presentation of the home link in the top navigation.
This improvement is now bound to a configuration so that it does not affect existing themes.
With this option, the hover effect "coloured background" is not applied to the home link, which makes it (especially with a left-aligned top navigation) visually more aligned with the shop logo.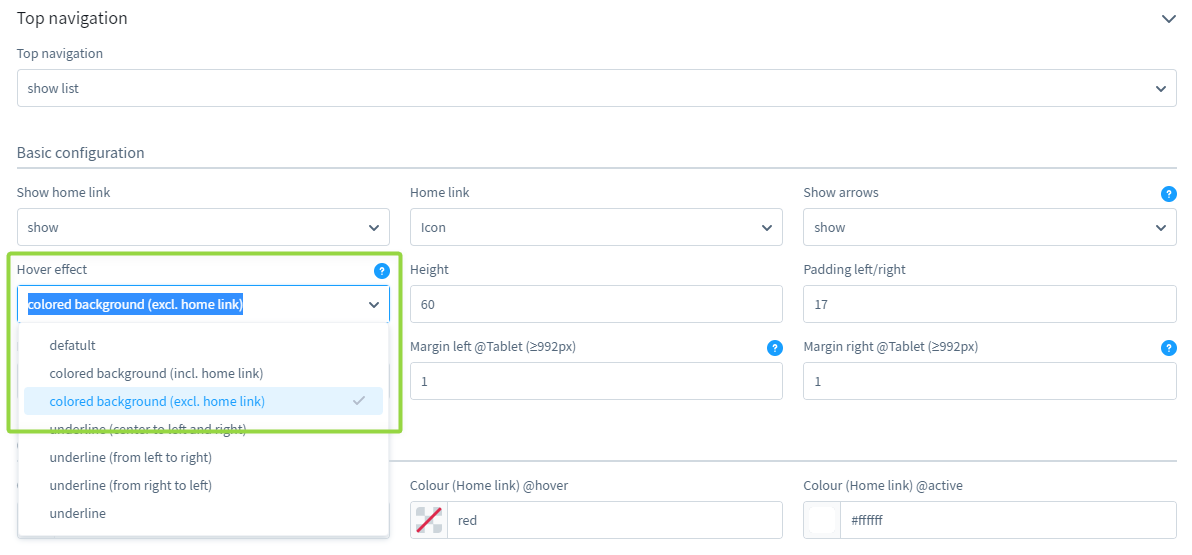 Note: The new hover effect is still in progress and will be completed with the upcoming update.
Added an individual colour configuration for the home link in top navigation
In addition, a separate colour configuration for the home link has been added for the new hover effect.

![Configuration](<.gitbook/assets/image (1).png>)
Important: The new colour configuration may affect your shop, please check your top navigation configuration.
Note: There are currently no plans to adjust the background colour. Please send us a suggestion for improvement if required.
---